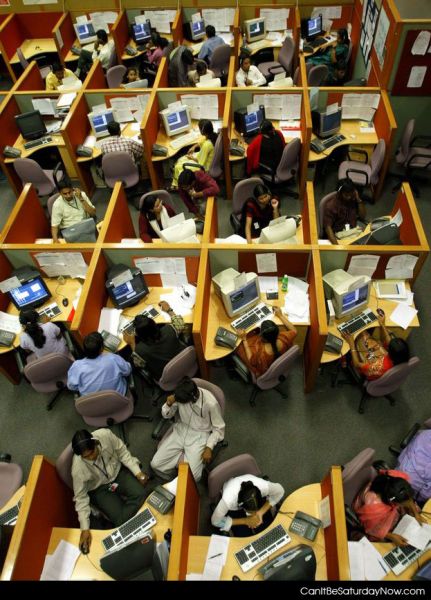 The total space per worker in office environments rose to 295 square feet (SF) according to a 2010 study released by the International Facility Management Association (IFMA).
But don't expect your new office to be 10' by 30'... those are rentable SF numbers (they're "loaded" to cover one's share of building lobbies, etc), and they include shared spaces within the suite such as break rooms, conference rooms, reception areas, etc. In reality, a typical employeee is getting 75-95 SF of their "own" space, and typical managers get 120 SF. These individual numbers are trending down over the long term... they were 90-115 SF and 151 SF respectively in the mid 90's.
Depending upon a client's business model, I typically anticipate 200 to 250 SF per employee. A collaborative software development company may use less than 200 SF per person. A call center will invariably have less than 200 SF per employee. A law firm? 300 plus SF per person.
If your firm doesn't lean toward any extremes, 225 SF per person is probably safe estimate of the rentable SF per person you'll need. If you're unsure, give me a call and I'm happy to help you come up with an estimate.
-John
(404) 547.2009
JCobb@NGKF.com
By the way, you can buy the IFMA study here:
http://www.ifma.org/PV/core/orders/product.aspx?catid=32&prodid=147